Inspire & Empower
Our purpose is to inspire and empower organizations to maximize the value of investments that advance communities.
CENTERS is a professional management firm that specializes in facility and operations management for colleges, universities, and other non-profit entities. We partner with mission-centric entities to manage their departments, facilities, finances, programs, and overall day-to-day operations. We manage and consult on a variety of campus centers that encompass sports venues, recreation and wellness facilities, student centers, performing arts venues, conference facilities, and more.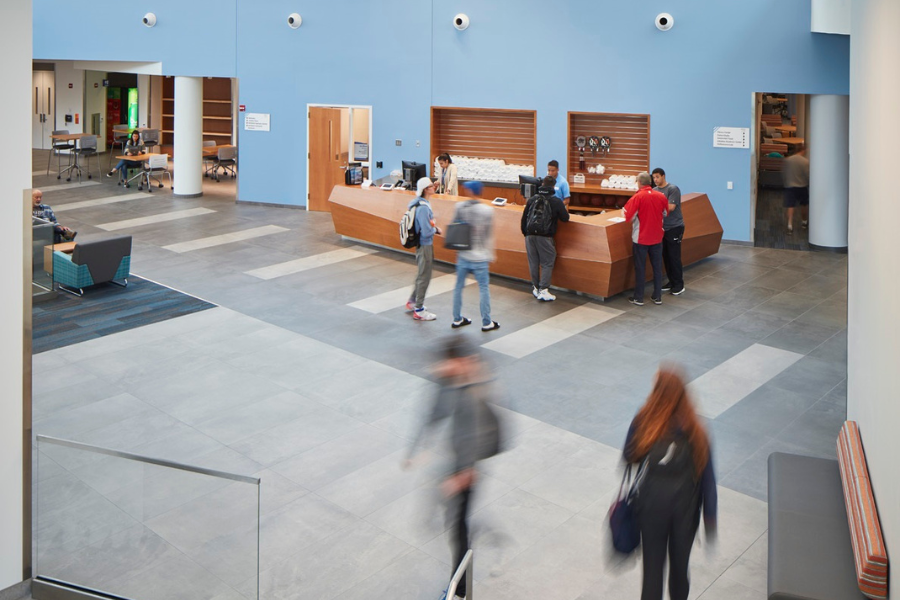 The CENTERS Approach
Our approach resonates with our clients and staff because we are driven by our clients' mission and our passion for higher education. We balance the advantages of economies of scale from managing over one million square feet in our portfolio while delivering tangible results and a customized operating approach.
Founded in 1998, CENTERS was the first company in the United States formed for the sole purpose of providing management services for university recreation, fitness, and wellness facilities. Our focus is on student life, educational outcomes, market responsiveness, mission sensitivity, and cost-effectiveness. As a natural evolution of our unique management approach, CENTERS expanded into the management and planning of other campus centers such as competitive sports venues, arenas, multi-purpose venues, and student centers.
Unlike any other firm in the industry, CENTERS' management expertise and strong technical knowledge across a broad range of issues and activities allow us to provide our clients with management services that produce operational efficiencies, cost savings, and revenue-producing programs and services when appropriate, while contributing to vibrant communities. We seamlessly integrate into our client's environment to promote their mission and enhance customer experience.
We are proud to be recognized as the premier campus center management firm.
Our Mission & Vision
Our mission:
To lead the nation in campus center management by optimizing resources and the strategic value of our clients' facilities and programs.
We achieve this mission through our commitment to:
Managing facilities efficiently to lower costs and maximize program and facility resources.
Integrating operational best practices seamlessly to allow for effective collaboration and shared resources.
Implementing customized operating paradigms that range from mission-centric to financially focused operations.
Creating a culture of high expectations by operating with an entrepreneurial spirit that motivates high performance and produces quality programs and services.
Developing and assessing student learning outcomes.
Producing enhanced financial reporting and accountancy.
Key Differentiators:
From start-up management to transitional management, our comprehensive services are designed to be customized to our client's specific needs.
The CENTERS' way is to strive for excellence, innovation, and value creation to benefit our clients and the student/patron experience. We offer not only quality service and outstanding financial performance, but also the ability to maximize the mission-related values of the facilities and programs.
We seamlessly integrate into our client's environment to support: enhanced quality of life; educational outcomes; community building; market responsiveness; mission sensitivity; cost-effectiveness; and commitment to excellence.
Our vision:
The most ambitious colleges and universities will view partnering with CENTERS as central to the rational pursuit of their missions.