Join the team
At CENTERS, we attract people who have a strong passion for transforming communities and like to be challenged. We celebrate differences among us that enrich our culture. At CENTERS, we help our employees live well while living out their life's passion.
Explore open positions with our company or tell us about yourself so we can keep you informed of future opportunities. Don't see a job that fits your expertise right now? Click the Talent Pool button below to be contacted about future positions.
For employment questions, contact Joanna Prociuk, Director of Talent and Innovation, jprociuk@centersusa.com.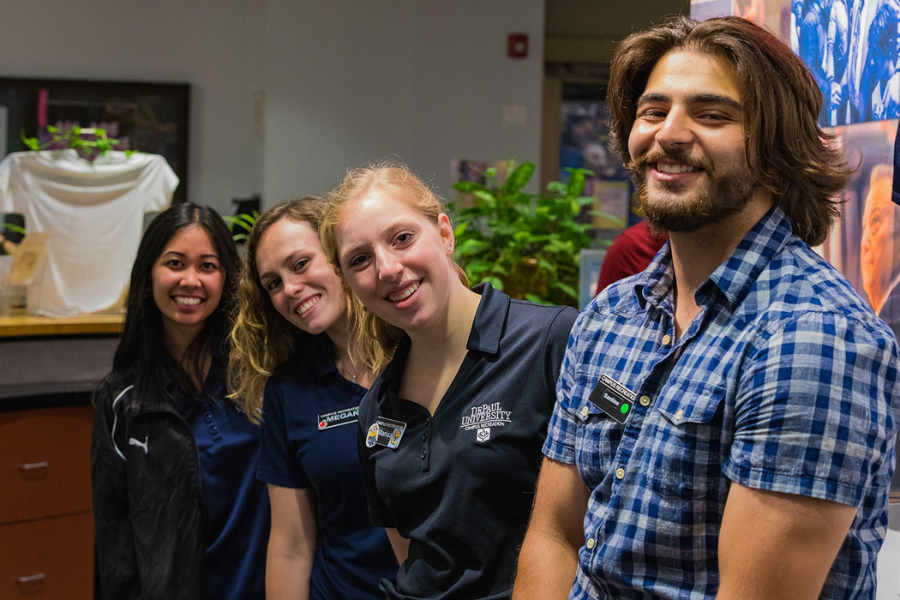 Philosophy    
Our firm unites site staff with executive-level leadership and centralized administrative support, with each individual contributing to the firm's goals and client's needs.
At CENTERS, each of us brings and develops expertise that we share with the rest of the team, regardless of our tenure. This collaborative approach brings out our best efforts and serves our clients most effectively.
Our Core Values
Building Trust and Fostering Relationships
Continuous Learning and Development
Accepting the Risk of Risk Taking
Act Creatively Within a Supportive Framework
Trail Blazing
Sharing Responsibilities Regardless of Job Description
Uncompromised Quality Is More Important Than Growth
The Brand of Our Client Is More Important Than Our Brand
Inclusion
We are invested in providing an inclusive environment where everyone has a voice.
At CENTERS, we believe diversity, equity and inclusion makes us a better organization and, ultimately, better able to fulfill our organizational purpose. We admire the differences in each individual as everyone's experience will allow us to grow, collaborate, innovate and learn better together. Inclusion is an essential part of our purpose.
In addition to making concerted efforts to hire and retain a diverse group of employees, we have an active Diversity, Equity and Inclusion Committee that is dedicated to ensuring we all feel connected and included at CENTERS. As a company, we are examining our biases together, which makes us all better and allows us to make smarter decisions for our sites and company. Working for CENTERS means making inclusion a top priority in your day-to-day words and actions.
Our Commitment & Benefits
We invest in our people — their well-being, their security, and their future.
Our benefits include:
100% company-paid medical (with vision, prescription, and mental health) and dental insurance premiums for employees
Automatic company-paid contributions and vested status to 401(k) retirement accounts
Company-paid disability and life insurance
A minimum of 3 weeks vacation, 1 week sick/personal, and 13 paid holidays
Parental leave
Flexible spending accounts for medical and dependent care expenses
Voluntary vision, pet(s), and additional life insurance for self and/or dependents
Employee assistance programs including legal resources
Commuter and parking benefits – varies by site
Company-paid professional memberships/certifications
Additional compensation opportunities: employee referral bonus, consulting opportunities for subject matter experts
Career Pathways
CENTERS is committed to being the place where high-performing professionals work to achieve their full potential. As a professional services company, our people are our most valuable assets. As we grew, our need for CENTERS caliber professionals could not be met solely through recruiting and we began to focus on professional development as the key to supporting our expanding high-performance culture. Our response has been to create the Career Pathways Program that allows each member of CENTERS to chart and manage their own career progression.
Identified pathways include:
Site Leadership – For those who are passionate about higher education/non-profits for traditional reasons and enjoy working on-site.
Business Development – For those who are interested in actively participating in the growth of the company and, as such, have an opportunity to direct their career trajectory. Participation in business development can happen in combination with regular full-time work for extended or limited durations.
Corporate Administration – For those who are building their career within an administrative area such as marketing, HR, accounting/finance, and would like to contribute to the firms success and support of all clients.
Consulting – For those who are passionate about a particular sector of facilities, programs, or events. In addition to working within their area of expertise on a site, we would expect people on this pathway to serve as Subject Matter Experts (SME) both internally and externally, providing avenues for industry recognition and added compensation.
Innovation & Standards – Career Pathways and employee engagement is complemented by operationalizing our entrepreneurial discipline and innovation throughout the employment experience. CENTERS employees participate in our Program of Innovation and Program of Systems and Standards to grow as a professional and drive our company forward.
Employee Attributes
CENTERS employees embody these attributes:
Passionate about transformative programs and individual development
Of high personal integrity
Committed to advancing the state of the industry and setting standards
Willing to take intellectual, emotional, and financial risks
Sensitive to people's needs, preferences, emotions, and attitudes
Predisposed to initiate deliberate, disciplined action
Enthusiastic to achieve
Entrepreneurial on behalf of CENTERS and its clients
Ambitious for CENTERS