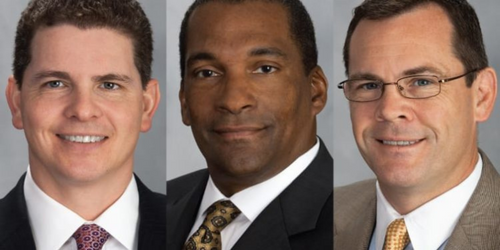 When program management firm Brailsford & Dunlavey (B&D) — parent company of CENTERS — completed the business plan for the Ray Meyer Fitness & Recreation Center at DePaul University, the school loved the plan's ambition.
But there was one problem: DePaul didn't believe it could implement the plan on its own. The university needed help running the new 123,000-square-foot facility and turned to B&D, which at the time wasn't set up to operate a recreation center.
"We believed we could do it, but we knew it would require building a team of the highest quality of collegiate recreation professionals, who were also the right fit for DePaul," said Paul Brailsford, a principal and co-founder of B&D and CENTERS, LLC. "B&D was not set up to operate a recreation center, so the CENTERS partnership was born."
As the first management company to exclusively serve and support collegiate recreation, CENTERS started with the DePaul project in 1998 and sits under the B&D umbrella. Over the past 21 years, it has grown to manage 10 university and college campuses, and employ 100-plus full-time staff members and 3,000 part-time student workers. Facility size ranges from 60,000 to 152,000 square feet, and sites are both public and private.
Jeff Sessine, the senior vice president of CENTERS, said the first few years of the company were fast-paced. "We were trying to establish and stabilize the DePaul operation while developing company-wide policies for student development and customer service. Together, we developed the blueprint for an operational framework that encourages entrepreneurial and innovative thinking within the traditional infrastructure of higher education."
…