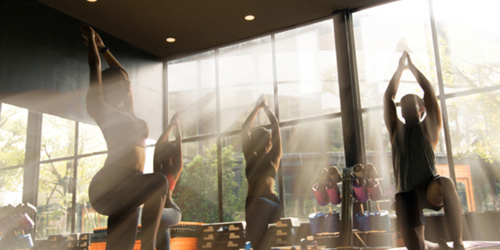 Three years ago, Cleveland State University (CSU) Campus Rec created its Shine Well wellness initiative. The program exists to "light the way" in optimizing the health of students and faculty, and it's now beginning to integrate throughout the university.
The initiative is CSU's own wellness wheel consisting of seven dimensions of wellness. Within each facet is information and resources readily available to guide individuals on their health journey. Shine Well's seven wellness dimensions are as follows:
Developmental
Emotional
Environmental
Financial
Physical
Social
Spiritual
Nick Froelich, the director of Campus Recreation Services CENTERS, said the idea for the program came from his time as a NIRSA representative. While there, he saw the organization create its own dimensions of well-being.
CSU Campus Rec then quickly recognized the benefits of a wellness wheel.
"We as a staff sat around and said this is the future of campus rec" said Froelich. "How can we deliver on this well-being initiative? We went through and used these dimensions of wellness as a guide for us."
Once they settled on their facets of wellness, the department began determining how to improve the program's accessibility for students and faculty.
…