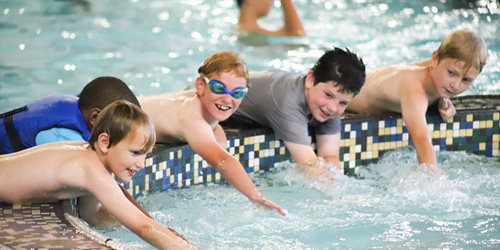 For the first time in over three years, the University of Alabama-Birmingham (UAB) University Recreation (URec) will host a camp for children during the upcoming Winter Break.
Winter Camp 2022 will take place from December 19-22. Children ages 5 to 12 will be able to enjoy several camp activities each day from 9 a.m. to 4 p.m.
Caleb Maas, the coordinator of Competitive Sports, said the goal is to have one instructor for every eight children each day. There is a maximum cap of 50 children per day as well.
"The Winter Break Camp is something URec has done in the past to provide a childcare option for our UAB employees," said Maas. "The program has then since expanded to community members — not just UAB affiliates. It is important to URec we have a quality kids camp program while also providing convenience to our community's downtown employees."
Maas said campers will be able to participate in a variety of activities from sports games, swimming, arts and crafts, board games, and climbing the URec rock wall.
…