Recreation and Fitness Center
Location:

Jacksonville, AL

Opened

: January 2019

Term:

2017

–

Present

Size:

101,000 SF

Cost:

$45 M
CENTERS at Jacksonville State University
Overview
In January 2017, the JSU Board of Trustees approved a plan to build the $45 million Recreation and Fitness Center through a public-private partnership with the JSU Foundation and CENTERS was selected to operate the facility and all associated programs and services.  Furthermore, in response to a University initiative to enhance the quality of campus life, in July 2017, JSU also retained CENTERS, LLC to take over the management of the university's existing indoor and outdoor recreational facilities and all associated programming and services. The Recreation and Fitness Center supports a range of wellness and fitness programs and expanded on-campus event space. Since opening, the Center has hosted the JSU Gala, presidential inauguration dinner and reception, banquets, university-wide trainings, and student government events.
Facility Facts
101,000 GSF
3-Court Gymnasium
Multi-Activity Court
10,000 SF of Weight and Fitness
3 Group Fitness Studios
F45 Studio
Indoor Lap Pool
Wet Classroom
Outdoor Leisure Pool
2 Racquetball Courts
40-foot Climbing Wall and Bouldering Wall
Elevated Jogging Track
Wellness Center
Outdoor Adventure Center
Gaming Lounge
Study areas
Juice Bar
Pro Shop
Dominic DiMauro, Director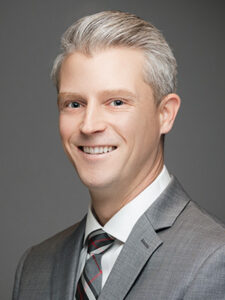 Serving as the Director at Jacksonville State University, Mr. DiMauro oversees the Recreation and Fitness Center and all University Recreation programs, services, and staff. Mr. DiMauro helped open the Recreation and Fitness Center in 2019 and has held several positions at JSU including Associate and Assistant Director. Prior to JSU, he was the Assistant Director for CENTERS at the University of Alabama – Birmingham, where he oversaw the daily operations of the facility and all capital improvement projects. He earned his Bachelor's degree from The Ohio State University and a Master's degree from Georgia State University. Additionally, he regularly serves on CENTERS and JSU committees. He is active in NIRSA as well as local non-profits such as the Arc of Central Alabama.
"We're excited about what we think will truly be a game-changing building for our students and our campus. It will establish a new gateway experience for campus visitors and make JSU more competitive for student recruitment and retention. Also, a range of new student development programs will be initiated — specifically designed for student employees, intramural participants, sport club members as well as general student patrons - that will improve the general quality of the JSU experience."
John M. Beehler, Former President
Jacksonville State University