Recreation Center and Fitch Natatorium
Location:

Huntington, WV

Opened

:

August 2009

Term:

2008 – Present

Total Size:

135

,000 SF

Total Cost:

$30.1 M
CENTERS at Marshall University Recreation Center
Overview
The $30 million Marshall Recreation Center opened in February of 2009 dedicated to promoting a healthy lifestyle to the Marshall and Huntington communities. CENTERS worked closely with the university to create the public-private partnership utilizing a not-for-profit ownership structure under a long-term ground lease with the University. The result was a financially self-sufficient project, preserving the University's debt capacity and minimizing credit rating impact. CENTERS successfully transitioned the existing staff and quickly contributed to transforming a campus culture in a city historically dubbed one of the "unhealthiest cities in America" to a more active, health-focused community. As the operating partner, CENTERS fully maintains and operates the facility as a separate enterprise from the university. All procurement and expenses are managed through CENTERS corporate staff and all building maintenance, repairs and custodial services are directed by the staff on site. CENTERS also delivers wellness and recreation programs and services and teaches physical education activity classes.
Facility Facts
123,000 GSF
4 Court Gymnasium
3-Lane Indoor Jogging Track
Weight and Fitness
3 Group Fitness Studios
Leisure Pool
20-Person Spa
Climbing and Bouldering Wall
3 Racquetball/Wallyball Courts
Multi-purpose Outdoor Turf Field
Locker Rooms
Private Changing Rooms
Marshall Orthopaedics Services
Hot Yoga Studio
Pro Shop
CENTERS at Marshall University Fitch Natatorium
Overview
In addition to the Recreation Center, CENTERS manages a second asset at Marshall University – the Fitch Natatorium. Fitch is the home to Marshall Swimming and Diving and is located about .25 miles from the Recreation Center. CENTERS maintains and operates the pool, including special events such as rentals and swim meets on behalf of Marshall athletics. CENTERS has been able to increase risk management oversight in Fitch as well as capitalize on operating economies of scale, such as a shared staffing approach to all on-campus swimming pools. In addition, CENTERS is responsible for all programming in Fitch, which includes scuba, swim lessons, and swim leagues.
Facility Facts
25 yard competition pool
13 foot-deep diving well
800-seat spectator gallery
Diving well with 1M & 3M boards
Locker Rooms
Michele Muth, Executive Director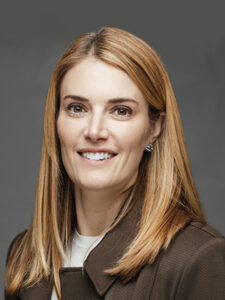 Ms. Muth is responsible for providing leadership to Campus Recreation staff, programs, operations, and facilities including the Recreation Center and Fitch Natatorium. Prior to becoming the Director, she served in a variety of roles at Marshall including the Associate Director of Facilities and Operations, Senior Assistant Director of Marketing and Membership, and Assistant Director of Marketing and Membership. She is a two-time graduate of Marshall University holding a Bachelor's Degree in Marketing and Economics and an Executive Masters of Business Administration. Ms. Muth holds a variety of certifications including NIRSA School of Recreational Sports Management and TRX and Cycle Fusion instructor. In addition to leading CENTERS Marshall operations, Ms. Muth assists CENTERS with management advisory services.
"CENTERS facility management and risk mitigation expertise has been instrumental in the revitalization of Fitch Natatorium. In addition, their ability to monetize an important university asset effectively has been an added bonus."
Brandi Jacob-Jones, Senior Vice President for Operations and Chief of Staff
Marshall University