Health, Fitness & Recreation Center ("FitRec")
Location: Palos Hills, IL
Opened: Spring 2014
Term: 2013–Present
Size: 113,000 SF
Cost: $34 M
CENTERS at Moraine Valley Community College
Overview
The $34 million FitRec opened in 2014 to support the college's athletic program, physical education department, and campus recreation department. MVCC retained CENTERS to manage the entire facility and develop a new Department of Campus Recreation. To keep the center's student and employee user fees as reasonable as possible, MVCC opted to supplement student activity fee revenue with a robust community membership program that would support a significant portion of the building's debt. The membership program has created strong linkages between the college and the community with over 5,000 community members and a comprehensive KidRec program that support family membership year-round.  In addition, a student development model was enacted to provide transferable skills and to develop experiences to help better prepare students for their next job. CENTERS also expanded the college's annual 5k event increasing participation by 1,000% and it now provides thousands of dollars in scholarship funds for current students.  This blend of community, students, and faculty/staff has truly been a win/win for the college.
Facility Facts
113,000 GSF
3-Court gymnasium
Indoor track
10,000 SF Weight and Fitness
4 Group Fitness studios
4-lane indoor pool with whirlpool
9,000 SF KidRec
Private consultation, assessment, and personal training room
Massage Therapy Suite
Rush Physical Therapy Suite
Locker rooms
Family Locker Room
Steam Rooms
Cafe
Pro Shop
Mike Schneider, Director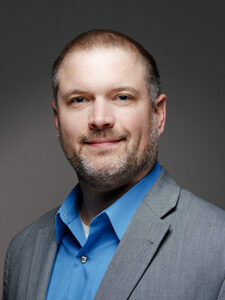 Mr. Schneider joined the Centers team in 2007 as the Director of Campus Recreation at the University of New Haven. In 2013 he transitioned to his current role as the Director for MVCC to open the Health, Fitness, and Recreation Center. Mr. Schneider led the development of the comprehensive business plan for the new facility and department, and was responsible for implementing the new operating plan and the hiring professional staff. Under his leadership, the site employs up to 100 students from the college, generates significant revenues through community memberships and comprehensive programs and services. Previously, Mr. Schneider led the development of the campus recreation department and opened the David A. Beckerman Recreation Center for CENTERS at the University of New Haven.  He earned his Bachelor's degree from the University of Wisconsin – Madison and Master's degree from the University of Wisconsin-La Crosse. Mr. Schneider is highly active in NIRSA as a conference speaker and supports CENTERS by leading committees and working on advisory projects.
"Moraine Valley has been a proud partner with CENTERS since opening our Health, Fitness & Recreation Center in 2014. The entire CENTERS team has done an outstanding job responding to the needs of our college, its members, and the community. The team also has proven invaluable in creating and maintaining a holistic learning environment, which we strive for at Moraine Valley."
Dr. Sylvia M. Jenkins, Ph.D, President
Moraine Valley Community College