Aquatic and Track Center Complex
Location: Morgantown, WV
Opened: October 2018 (Track Center), Fall 2019 (Aquatic Center)
Term: 2018-Present
Size: 97,000 SF Aquatic Center, 53,000 SF Events Center
Cost: $40 M
CENTERS at Mylan Park / West Virginia University
Overview
The Aquatic Center and Track Complex is a state-of-the-art athletic facility opened in 2019. The $48 million project was developed to support the needs of West Virginia University Athletics, and to drive sports tourism and support economic impact. The project is a partnership between West Virginia University and the Mylan Park Foundation and collaborates with the Greater Morgantown Convention & Visitors Bureau, and other local partners.  The facility promotes tourism through large-scale sporting events that brings thousands of visitors to the region annually, while also providing a venue and programs for the local Morgantown community that improves health and wellbeing.  CENTERS manages the day-to-day operations of the Complex and supports collegiate and statewide aquatic and track competitions, such as the Big 12 Swimming and Diving Championships, as well as community programs and local events.
Facility Facts
97,000 GSF
50-meter Competition Pool with spectator seating for 2,000
Certified Olympic Diving Facility
2- yard, 6-Lane Recreational pool with splash and play features
Outdoor splash pad
Wet Classroom/Multi-purpose Studio
Fitness center
F45 Studio
Pro shop
Locker Rooms
Indoor/outdoor concessions
Catering Kitchen
4,000 meter, 9-Lane Outdoor Track and Field Complex with Spectator seating for 1,200
Steeple Pit, Pole Vault, Long Jump, High Jump, Shot Put, Javelin, and Hammer/Discus Areas
Press box
Ticket office
Jennifer Lainhart, Director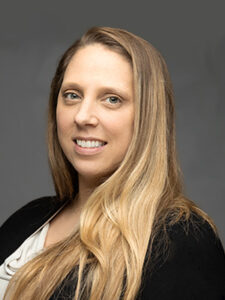 Ms. Lainhart oversees all aspects of the Aquatic and Track Complex. She works closely with all of the stakeholders to provide strategy, coordination, communication, and management of the Complex including special events, membership management, and community engagement. Previously, Ms. Lainhart worked for the County of Arlington (Virginia) Parks and Recreation Department supervising staff and providing leadership for the aquatics and gymnastics programs. She was very active in department leadership in the areas of strategic planning, change management, and performance measurement. Ms. Lainhart holds many certifications including water safety instructor trainer, aquatic facility operator, and certified pool operator and also serves as a subject matter expert for CENTERS advisory projects.  Ms. Lainhart graduated from George Washington University.
"This Center is important for several reasons. Not only does it significantly improve the University's swimming, diving, cross country and track programs, it also provides an important addition to the recreational options in Monongalia County and beyond."
Shane Lyons, Associate Vice President and Director of Athletics
Mylan Park/West Virginia University