Recreation and Wellness Center
Location: St. Louis, MO
Opened: July 2015
Term: 2014–Present
Size: 100,000 SF
Cost: $36 M
CENTERS at The University of Missouri-St. Louis
Overview
Passed by a student referendum, the $36 million Recreation and Wellness Center represents the strong demand for dedicated recreation space and enhanced student development opportunities at the University of Missouri-St. Louis. In 2013, UMSL selected CENTERS to manage the RWC, and its associated staff, budgets, programs, and services, which opened in July 2015. The university identified several key factors when selecting Centers: developing a central gathering place on campus, alcohol-free social opportunities, stress mitigation, recruitment/retention, leadership and professional development, and long-term financial stability, and enhanced student experience. More frequent student users of the facility have a higher GPA than those who use it less frequently and 76% of students say Campus Recreation assisted them in developing healthy habits.
Facility Facts
100,000 GSF
2-court gymnasium
3-lane jogging track
Multi-activity court
15,000 SF Weight and Fitness
4 group fitness studios
5-lane lap pool
Whirlpool
32-foot climbing wall
12-foot bouldering wall
Personal training suite
Pro shop
Yvette Kell, Director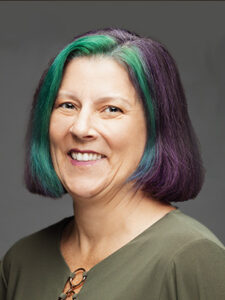 Serving as the Director of Campus Recreation at the University of Missouri – St. Louis, Dr. Kell is responsible for hiring all site staff for the Recreation and Wellness Center. She and her staff are tasked with creating quality programming and services for the campus community. She brings 25 years of professional collegiate recreation experience. She has worked in a variety of different roles, beginning her professional career as the Coordinator of Fitness and Aquatics at the University of Wisconsin-Whitewater. Next, her career took her to the University of Nevada-Las Vegas where she began as the Assistant Director of Facilities and was later promoted to Director of Facilities and Operations. Most recently Dr. Kell served as the Director of Recreation and Wellness at Morehead State University where she opened a new facility as well as led a newly formed department. Dr. Kell received her Ph.D. from the University of Kentucky, a Master's degree from Sam Houston State University, and a Bachelor's degree from the University of Illinois at Urbana-Champaign. She is an active NIRSA member and frequently presents at national conferences.
"The CENTERS staff is an integral part of the Division of Student Affairs, and they work with us every day to propel our mission forward through collaboration on programs and initiatives, support for their colleagues throughout the division, and their tireless commitment to fostering a sense of belonging on our campus."
Jessica Long-Pease, Senior Director for Student Affairs
University of Missouri – St. Louis