David A. Beckerman Recreation Center
Location:

West Haven, CT

Opened

: February 2008

Term:

2007

–

Present

Size:

56,500 SF

Cost:

$15.5 M
CENTERS at University of New Haven
Overview
In 2007, CENTERS was hired to complete a full architectural program review and business planning analysis for a new recreation center. In February 2008, the $16 million David A. Beckerman Recreation Center officially opened and in 2009, the facility received an Architectural Showcase award from Athletic Business magazine.  CENTERS at the University of New Haven has grown and adapted to meet the changing needs of the campus community. As the largest space on campus, the Beckerman Recreation Center serves as host for various large-scale, university-wide events such as Annual Scholarship Ball, Admissions Open Houses, Career Fairs, Concerts, and more. During university holidays and breaks, the facility is available for external rentals such as basketball tournaments, gymnastics competitions, banquets, etc.
Facility Facts
56,500 GSF
2 Court Gymnasium
Multi-Activity Court
Weight & Fitness
Functional Training Space
2 Group Fitness Studios
Racquetball Court
Jogging Track
Locker Rooms
Juice Bar
Lounge Areas
Jessica Scibek, Director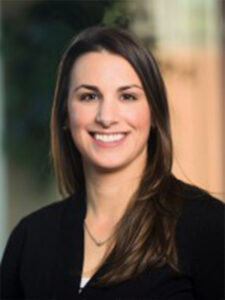 Serving as the Director of Campus Recreation at the University of New Haven, Mrs. Scibek oversees the operation of the David A. Beckerman Recreation Center including programs and facility operations. She provides strategic planning for a dynamic and comprehensive recreation program including member services, club sports, intramurals, student leadership and development, as well as fitness, wellness, and adventure programming for the campus community. Previously, Ms. Scibek served as the Assistant Director of Recreation and Fitness at Southern Connecticut State University where she established the Student Center Fitness Center and oversaw fitness facilities and wellbeing programs. In addition, Ms. Scibek was also a part-time faculty member in the Exercise Science department. Ms. Scibek earned her Bachelor's degree from Sacred Heart University and Master's degrees from Southern Connecticut State University. She holds various certifications in the fitness industry such as certified strength and conditioning specialist and certified health coach.
"I am impressed with the level of services and industry knowledge CENTERS provides. Given our time constraints to open this facility, CENTERS effectively assembled a highly qualified staff to manage pre-opening responsibilities, counsel construction decisions, and initiate an operational budget. More importantly, CENTERS is taking all the essential steps to develop a fully functional department by assimilating to our campus culture and operating seamlessly within our university system."
Patrick M. Torre, Associate Vice President of Finance
University of New Haven